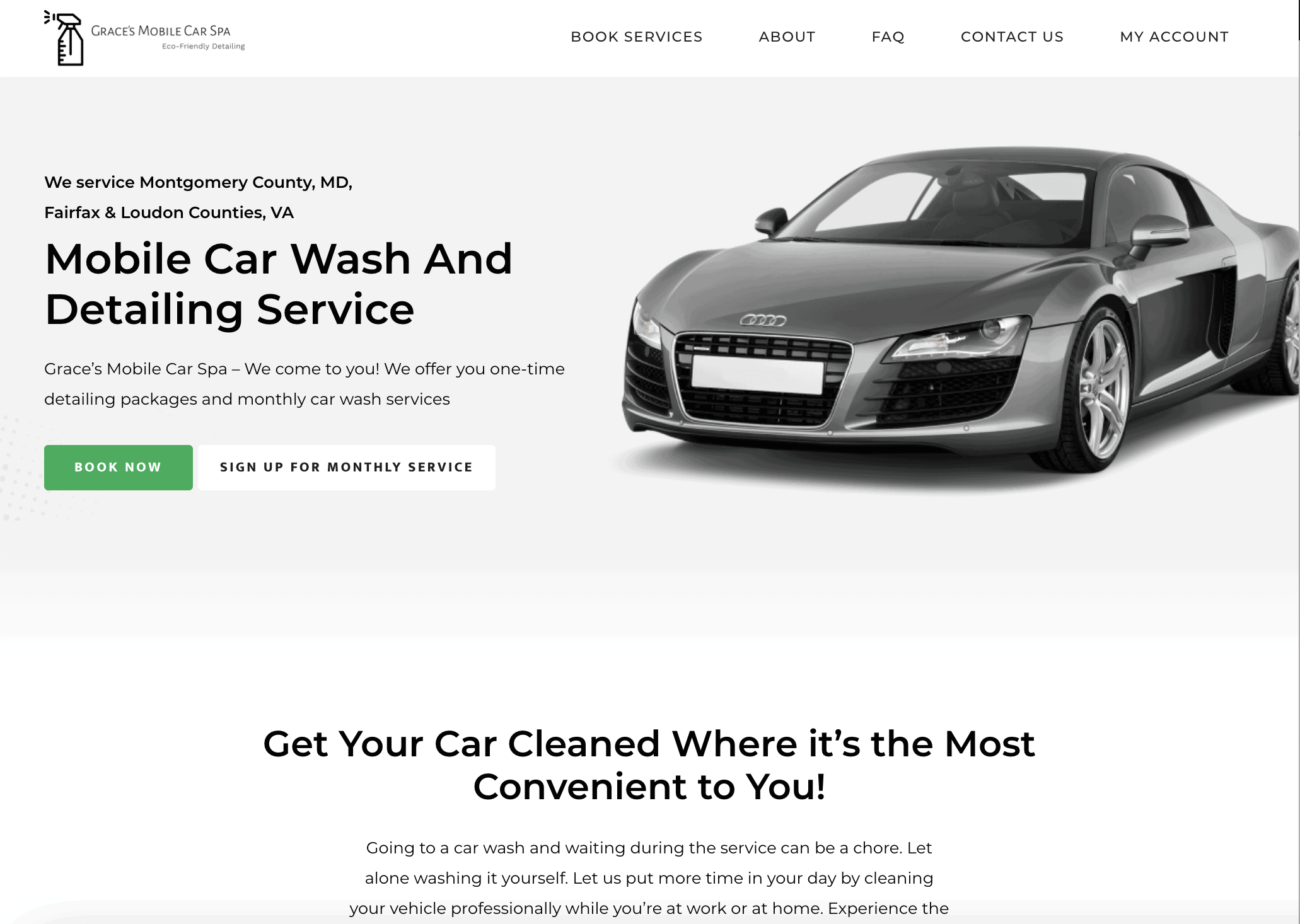 Grace's is a Washington, DC area mobile car detailing service that comes to you! Grace's owner, Gabriel, needed a website with a reservation system to move his business online. The setup needed to be flexible enough to allow payment either online, on in-person on the day of service. Grace's also offers a monthly wash service, so the project called for finding a subscription management solution, and to allow the monthly subscribers to book their car washes online.
Solution
We proposed a WordPress and WooCommerce-based solution using its Bookings add-on. We configured the products and payment gateways so that people could either pay online or in person. To enable the monthly subscription feature, we chose the WooCommerce Subscriptions add-on so that the two pieces of key functionality were from the same line of products.
Because the bookings and subscriptions plugins are traditionally not used together, bridging the gap between the two required custom development. The challenge was to find a way to restrict the "monthly wash" bookings only to users with an active subscription. The solution was to create a bookable "monthly wash" with a zero cost, and develop custom code that checks that the product was available only to monthly wash users.