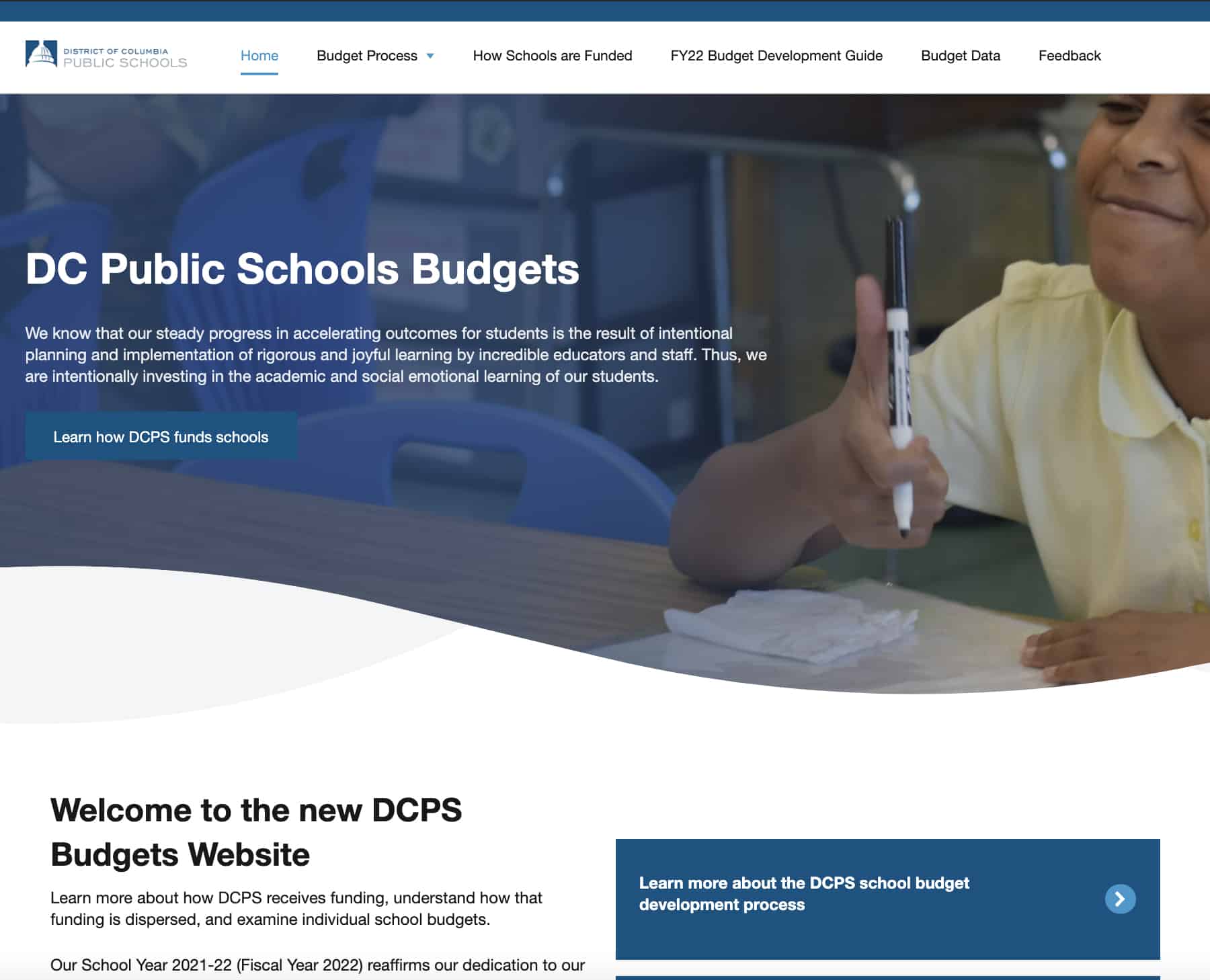 The DC Public Schools needed to replace its old school budget clearinghouse. The old website had many shortcomings; it was a static website that required manual updates, and it lacked a search functionality. After adding hundreds of PDF-based budget sheets, Mukava stepped in to help craft a better approach.
We proposed and built a WordPress-based website, where the budget sheets could be uploaded in bulk. The budget sheets could be categorized by school year, school type, school name, and budget type. Instead of linking to a PDF file directly, the new system provides actual web pages users can visit. In addition to links to the budget PDFs, these pages can contain other supporting documents, something that the old system dis not have.
Under the old system, the users had few avenues to browse through the budget sheets. Thanks to the robust categorization, the new system offers a user interface with filters, that allows users to narrow down the budgets and find the ones that are the most relevant to them.
This project was a great challenge, because we got to solve both a design and usability issue for end users and administrators alike.