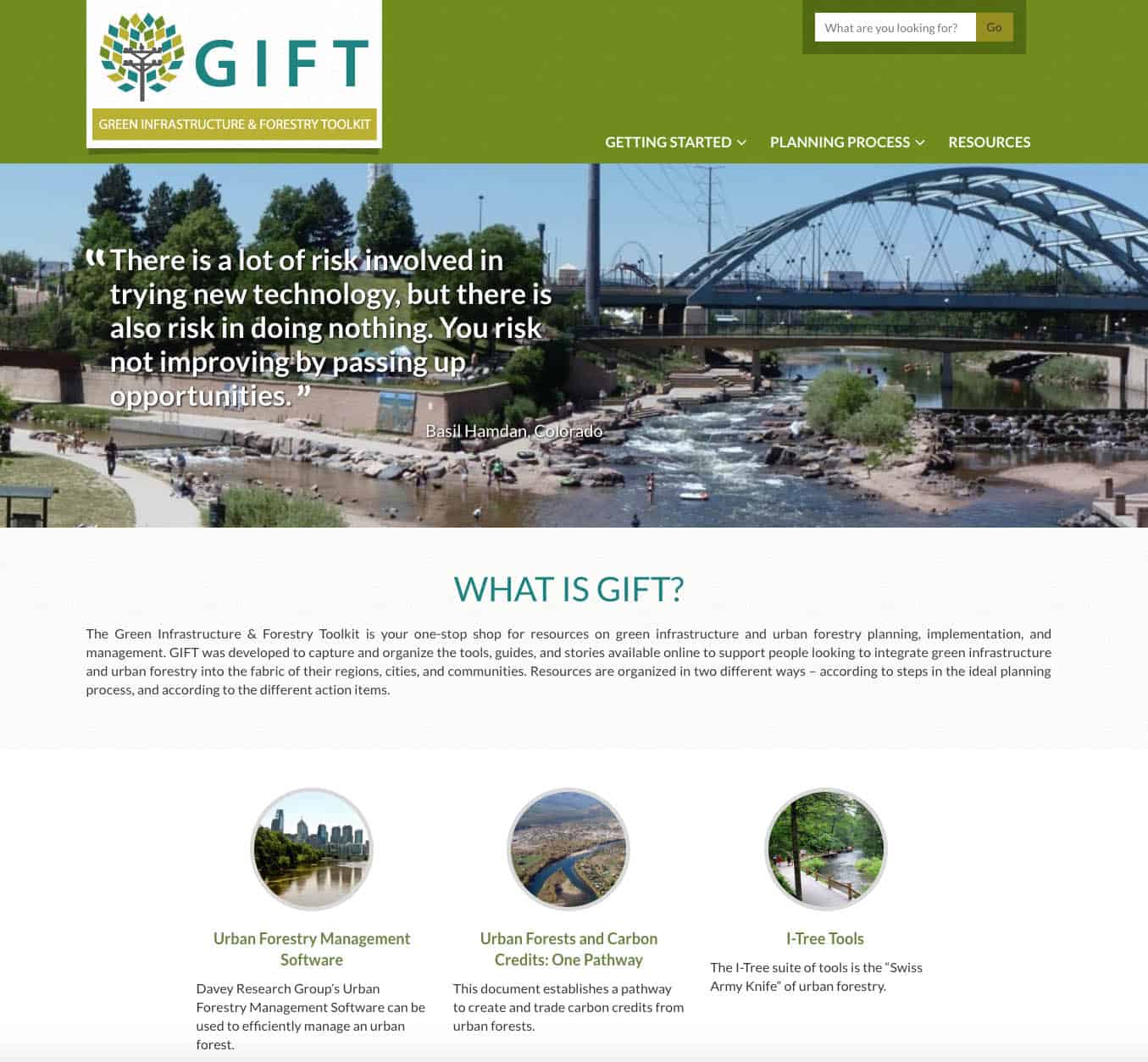 Green Infrastructure & Forestry Toolkit was developed for regional and city planners as a resource to learn more about green spaces and how to include them into urban planning. The website was a join project between Virginia Tech and the National Association of Regional Councils (NARC) with the help of US Forest Service's National Urban and Community Forestry Advisory Council (NUCFAC).
This project included extensive work with WordPress taxonomies to categorize the resources to power the search engine.
Update January 2019: This website was taken offline due to the Green Infrastructure Project ending.